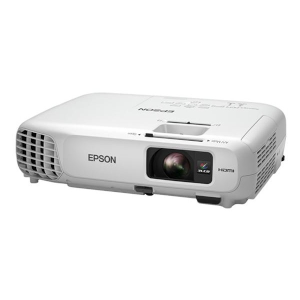 14 May 2015

Noleggio Videproiettore

RENTAL VIDEO:
M2NET offers its customers the possibility to rent for a very competitive price a video complete with a giant screen.
The convenience to have a video for a period of time for a party, for a meeting, for a presentation,for a fair, for a conference, for a master! From today you can rent your video to an incredible price!
M2NET also offers delivery, installation, explanations of use and the removal included in the price (only in Vicenza district)!
Price list for the rental of video is as follows (excluded taxes):
1 day -> 50,00 €
1-7 days -> 100,00 €
8-15 days -> 150,00 €
1 month -> 200,00 €
2 months -> 300,00 €
3 months -> 400,00 €
Price list for the rental of video + iPAD MINI (with VGA adapter) is as follows (excluded taxes):
1 day -> 100,00 €
1-7 days -> 150,00 €
8-15 days -> 200,00 €
1 month -> 250,00 €
2 months -> 350,00 €
3 months -> 450,00 €


Toshiba TDP-SP1
TECNOLOGY: LCD XGA
Projection system: Projection system with liquid crystal shutter RGB
Panels LCD:Size: 0,63 inches without MLA; command method: TFT polysilicate active matrix
RESOLUTION: Nativa XGA (1024×768)
Maximum reproducible: UXGA (1600×1200)
FREQUENCY (max): 85 Hz
ANSILUMEN: Normal mode: 2200 lm ANSI
Energy saving mode: 1760 lm ANSI
Uniformity: 90%
Lamp 70W UHE E-Torl
CONTRAST: 400:1
WEIGHT (Kg): 2,7 Kg
REMOTE CONTROL: Yes
OPTICAL: Zoom: optical
Focus: manual
Number F: 1,6-1,74
Focal length: 18,4 -22,12mm
Magnification ratio: 1,0-1,2
Screen size: da 30″ a 300″ da 0,84 a 10,42m
PROJECTION: Front, rear, ceiling mounted
KEYSTONE CORRECTION: Inclination angle: da 0 a 11 gradi
Report correction: vertical: da -30 a +30
Auto Keystone: yes
TERMINAL INPUT/OUTPUT:
Inputs:
Video: 1x composite video (RCA giallo); 1x S-video; 1xVGA (15 pin D-sub); 1x Monitor Out
Audio: 2x RCA (RCA white and red)
Integrated speaker: 1 Watt mono
SIZE LxAxP: 245x327x108 mm (including pins)